County Farm Centre is an authorized Climate dealer. Climate Fieldview™ is cloud-based software that allows operators to easily collect, store and analyze farm data. If you can use an iPad, you can use Climate Fieldview™
To help farmers answer the challenge of feeding a growing world, Climate is focused on helping them get their data in one place, uncover valuable field insights, and optimize their inputs. From planning in the winter to harvest in the fall, Climate FieldView™ helps farmers make informed decisions all year long.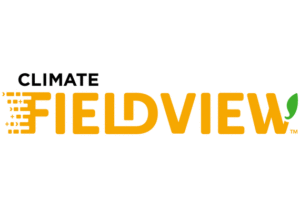 The FieldView™ Drive is an in-cab hardware device that plugs into your equipment's CAN diagnostic port, capturing both machine and field data. It connects your equipment to your iPad® mobile device via Bluetooth®, allowing you to collect data and store it as you pass through your fields. FieldView™ Drive compatibility now includes many equipment types such as tractors, combines, liquid applicators, and planters to help you collect input data without the hassle of manual data entry. Field data connectivity also is enabled through Precision Planting 20/20 SeedSense® and Precision Planting YieldSense® monitors.
When customers signup for Climate Fieldview™, they will receive an iPad cab mount and a Fieldview™ Drive. Check the compatibility list to make sure Climate will work with your equipment – found here.