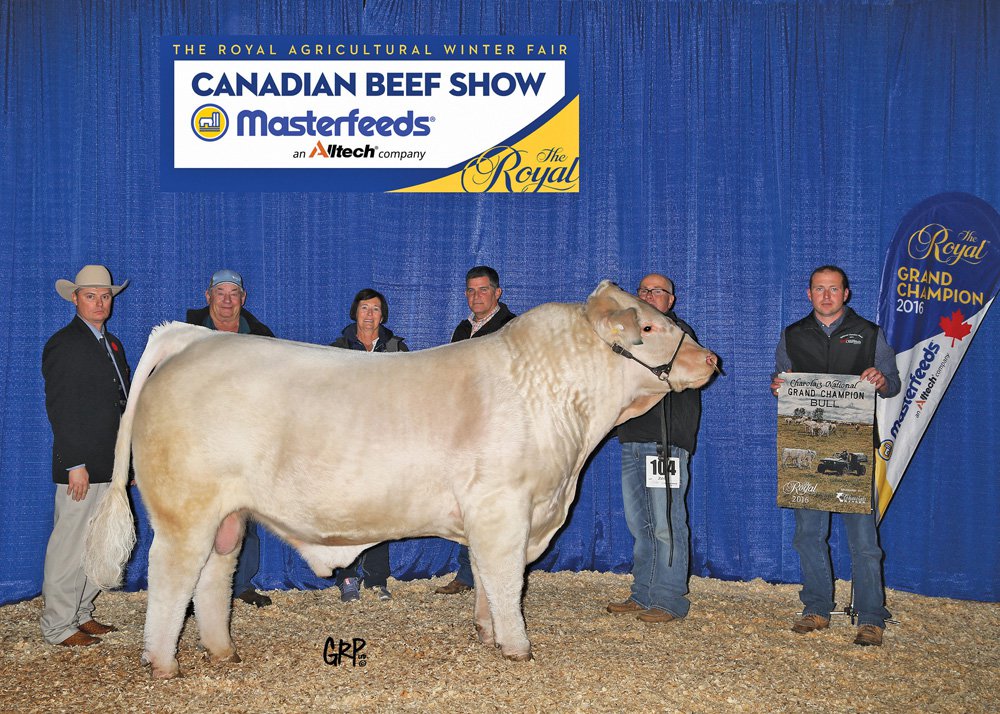 County Farm Centre and Masterfeeds Performa Beef Program™ is designed to help Canadian cattlemen achieve optimum gain and profitability targets. Whether it's in the show ring, on the ranch or in the feedlot, Masterfeeds beef feeds are research-backed with results.
Raising quality beef cattle takes nutritionally balanced feeds and supplements, County Farm Centre and Masterfeeds offers a variety of premixes and special formulations for beef animals that are either in feedlot, breeding, gestation or lactation situations. Along with premium ingredient products for purebred and show cattle such as our world renowned Show Stopper products, Masterfeeds sets the benchmark for beef nutrition.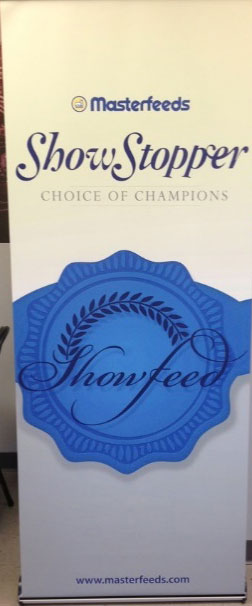 The latest from Alltech, Blueprint premixes is formulated with Alltech solutions and manufactured by Masterfeeds, is designed to work synergistically to help beef cattle reach their full genetic potential.
Blueprint is formulated with Alltech's Total Replacement Technology (TRT) – organic trace minerals that support absorption, retention, and utilization in beef cattle. Alltech has demonstrated through Nutrigenomics that modern management of mineral nutrition can take place at significantly lower inclusion levels, while helping support overall animal performance. This approach also corresponds with global environmental expectations of reduced mineral excretion.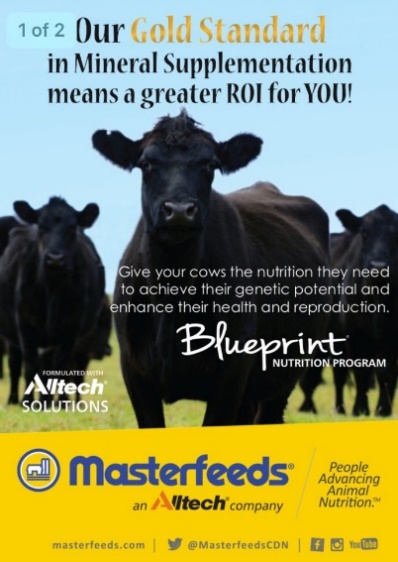 A calf requires a proper level of nutrition in order to reach its genetic potential. Research has shown that the nutrition requirements of the calf cannot be met by the mother cow's milk alone, and while calves can consume grass, they are unable to ingest enough to meet their daily requirement for proper growth. The result is what is termed a "hungry calf gap".
The best way to eliminate this nutrient deficiency is through the introduction of a high-quality protein supplement as a creep feed. This type of ration will not only aid the calf in achieving optimum growth, the creep feed will also lessen the demand on the cow for milk. The result is the calf being able to reach its full genetic potential along with a better-conditioned cow. A cow that can gain weight during the grazing season is able to channel more of her food intake into body condition as opposed to providing energy to the calf.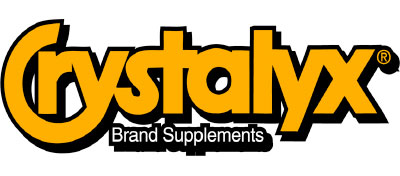 CRYSTALYX® is the original low moisture supplement. Our wide range of targeted formulas covers many feeding situations from high stress feedlot situations to low forage quality, pasture situations. Its weatherability makes it the popular choice among beef producers.
"CRYSTALYX® has "earned its keep" in several different ways."