How to Access your Account with myFS Solution Centre
myFS Solution Centre can be accessed via any web browser.  Chrome or Safari browsers are recommended for the best experience.
The myFS app is available for iOS and Android devices.  Scroll down for more info.
If you previously used our My Farm Records service, you should already be signed-up.  If you're uncertain if you have an account or you have forgotten your password, head here and click "Need help logging in?" below the login button.  You can enter your email and if you have an account, you will receive an email to reset your password.
For new account sign-ups, please fill out the form here.
After signing up, you will receive a confirmation email with a link to create a password for your new account.  Please click the link and complete the sign-up process.
Step 2: Login to myFS solution centre
Click here to access myFS Solution Centre or type the following URL into any web browser – myfs.countyfarmcentre.com
Once at the login page, enter your email and password and click Login.
Once logged in, you reach the account overview page. Here you can see your account balances and any recent activity.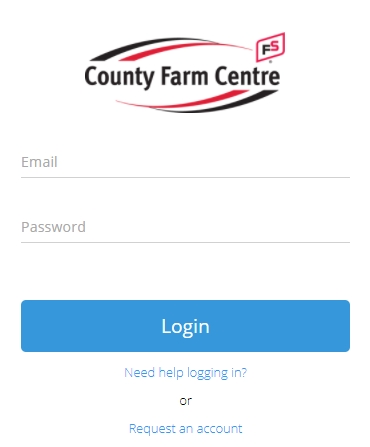 Download the App for your ios or android device
Step 3: Access your Information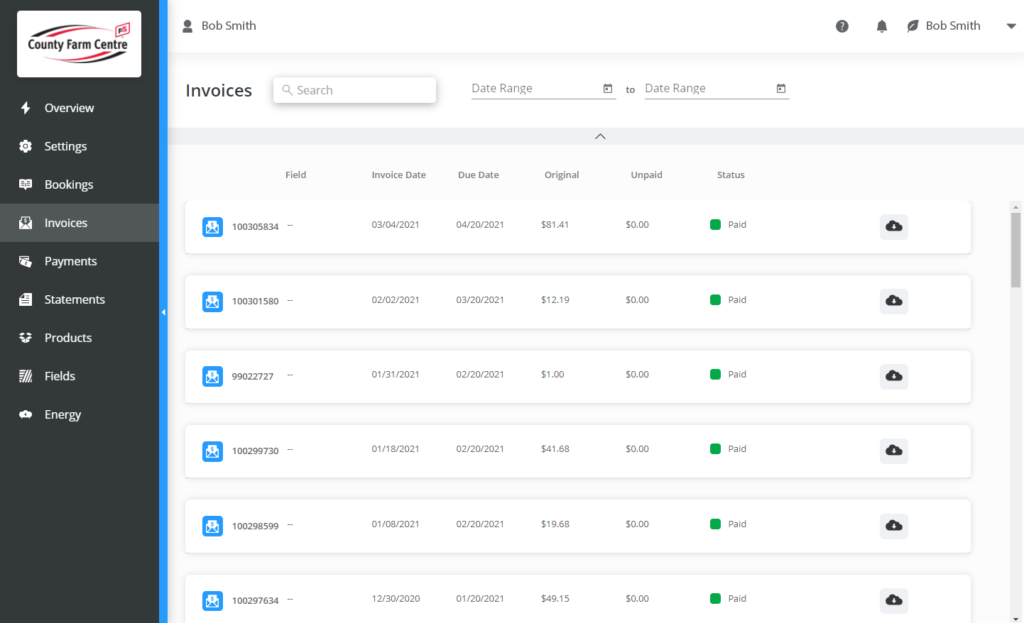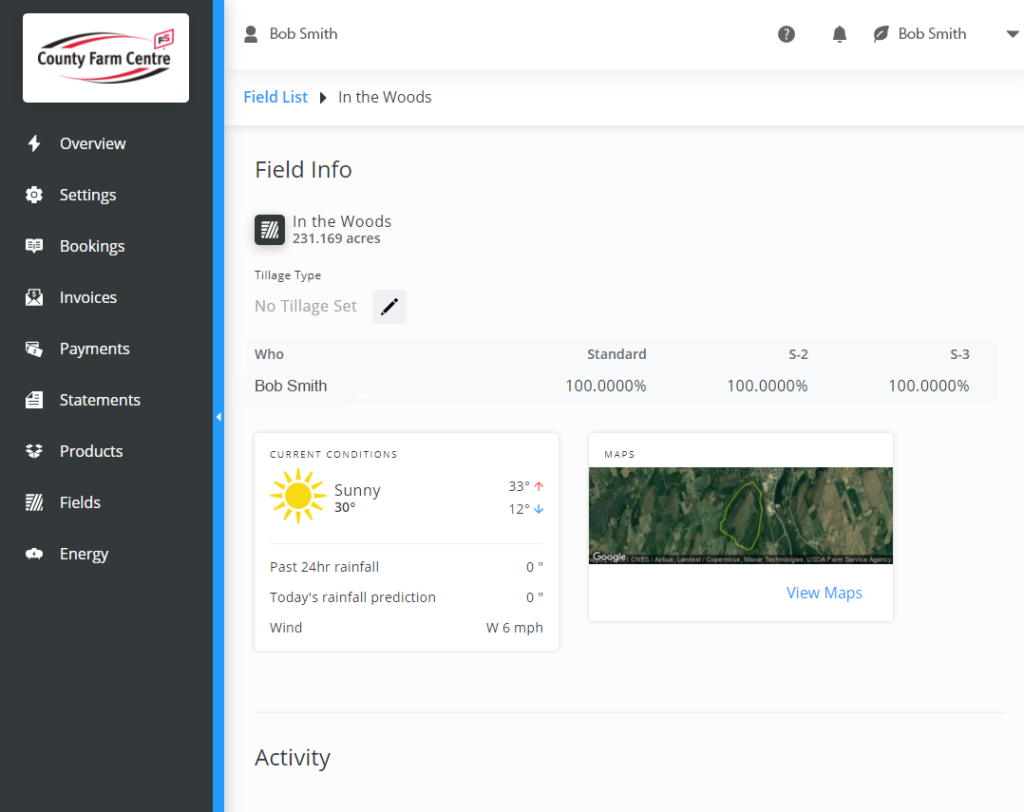 The navigation menu is found along the left side in your web browser or when using a tablet. In the smartphone app, the menu is in the top-right corner ≡ (the three lines.)
Settings – You can change your app and text notification settings here.
Bookings – Any prepays are visible here, whether it be for seed, feed, or fertilizer.
Invoices – View all your invoices here. Filter them by a date range.
Payments – View account payments here.  These can also be filtered by date.
Statements – View your monthly statements here. Regular and budget statements each have their own tabs.  These can also be filtered by date.
Products – Here you can see the individual products you have purchased. This list can be filtered by date and searched.  Like products are grouped together – clicking them will display the individual transactions.
Fields – Agronomy customers can see field-level activity here.  View costs by field, and see your map layers – soil sampling, harvest, planting, and applications.
Energy – Not used.