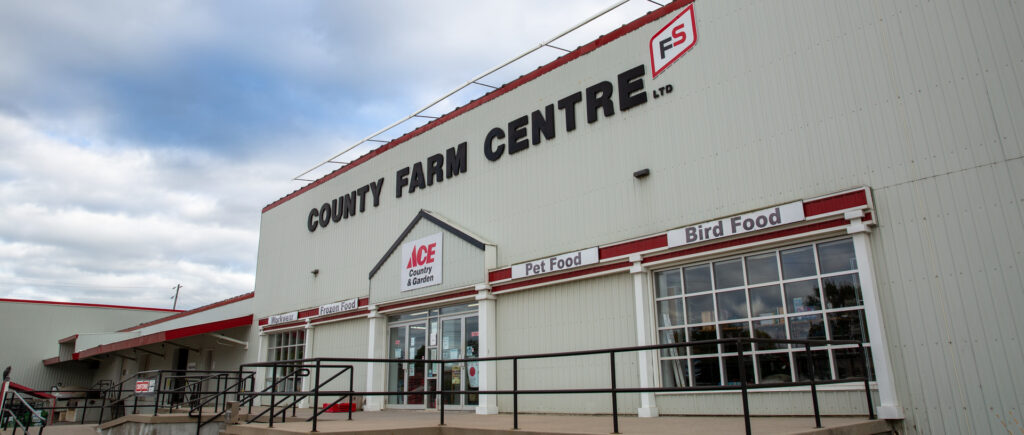 The store in Picton has evolved from 1500 sq ft in 1994 to almost 5000 sq ft today.
We carry a complete line of clothing, workboots, lawn & garden supplies, pet food, and farm hardware. Our lawn and garden line includes peat moss, soils, BBQs and many patio specials. We also refill propane tanks and our filler station. Click here for more information on propane cylinder refills.
County Farm Centre Ltd. also carries a complete line of Masterfeeds/Alltech. Our warehouse has stock of dairy, beef, horse and poultry feeds. We also carry water softener salt.
Frozen Food, Frozen Food!!! We stock a huge line of vegetables, meats, fruits, deserts and special one- time buys. We also carry local beef, pork, lamb, fruit, cheese and honey. Check out our weekly specials!!
Stop in to see our store, have a stroll around the store. We know that you will find something you cannot do without!!