MyFS Solution Centre gives our customers access to their account information any time of the day. You can access myFS from any web browser or with the convenient, smart phone app.
If you already have an account and are experiencing problems logging in, it is recommended to reset your password. Password reset instructions can be found here. For any issues getting access or logging in, please contact us.
How to create a myfs account
Click the red Sign in button. 
On the following page, click the Sign up link below the blue Sign in button.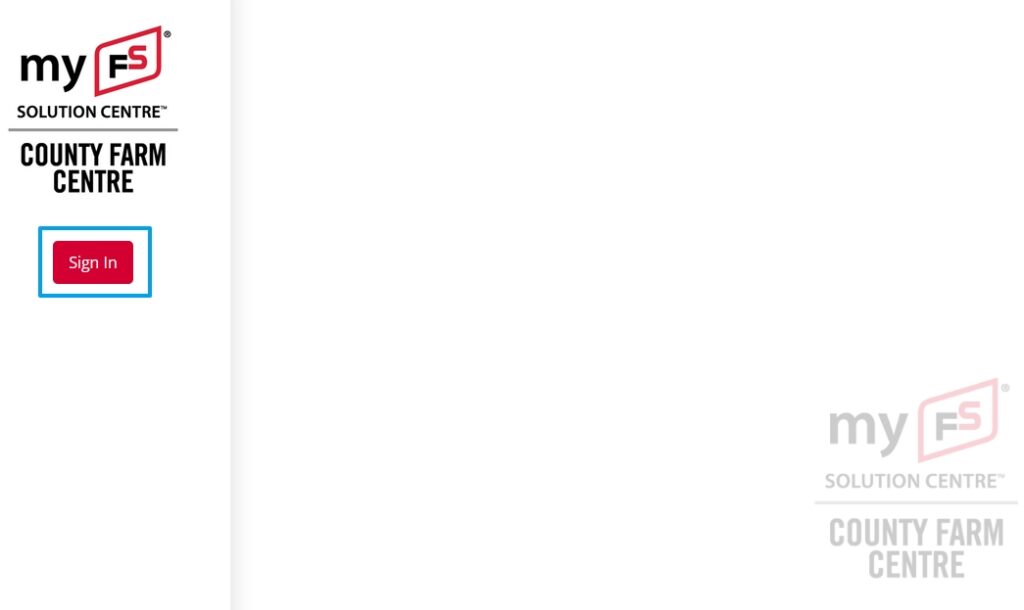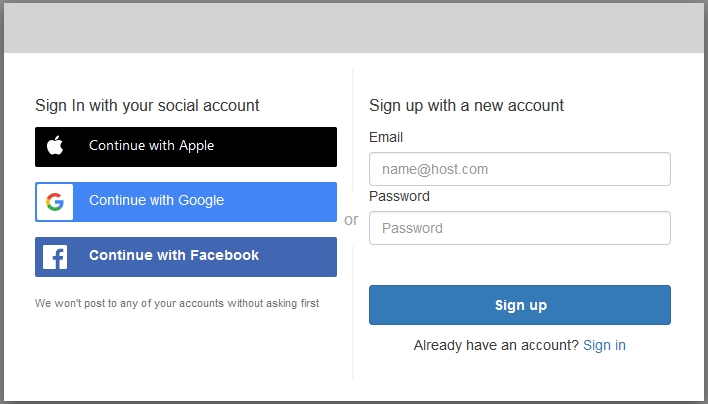 Enter your email address and create a password.  Click the blue Sign up button when finished.
A page will load indicating that an email was sent to the address you provided.  You will need to read the email and click on the verification link.
*Check your junk/spam folder*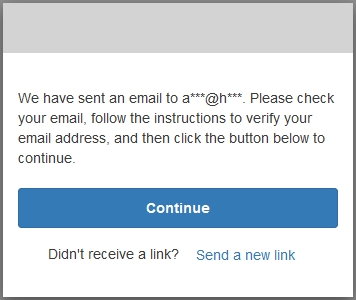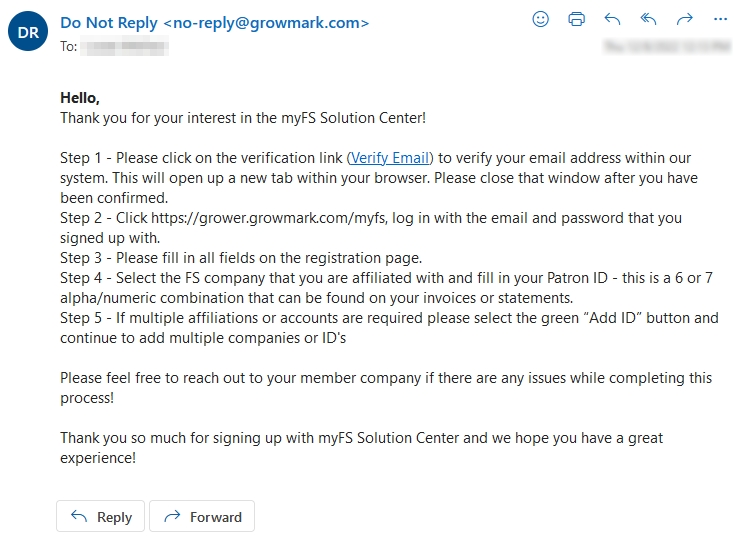 In the verification email you receive, Step 1 contains the Verify Email link.  Click this and your email will be verified.
You are now ready to login to myFS. Proceed back to myfs.countyfarmcentre.com and Sign In with the email and password you entered in Step 3.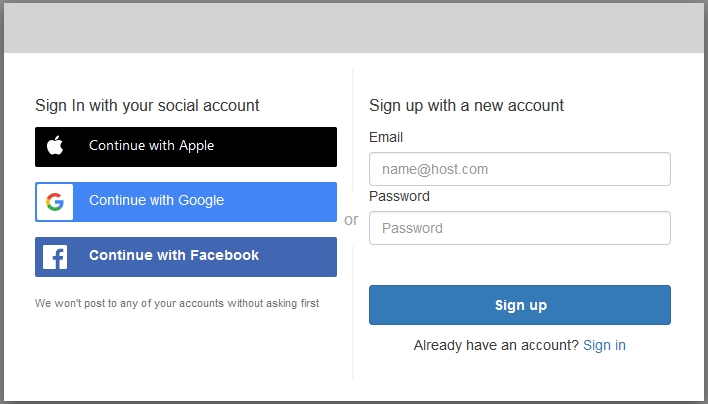 When you login, you will get the message that no approved patron accounts are associated with your myFS account.  Click the Edit Your FS Account Information link.
Please fill out the form completely – name, phone number and address.  This helps us verify the user and approve it quicker.
At the bottom of the page is a Patron/Grower IDs section.  Click in the FS Company  dropdown and select County Farm Centre.
Enter your account number into the Patron/Grower ID box. Click the Add Patron/Grower ID button. 
**The Patron ID must be 6-digits or the account will not be linked properly.
If you have any additional accounts to add for County Farm Centre, add them now. 
Greer's Propane Service customers can add a Greer's Propane account if they need access to transactions prior to September 1, 2022. 
Click the green Request Update button at the bottom when done to save your changes.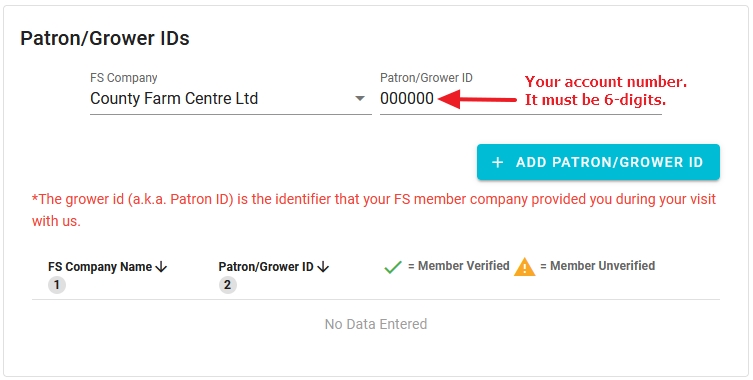 You will receive an email once our staff has verified your information. You will then be able to log in and access your myFS account. 
Please visit our how to use myFS page for more information on specific myFS account use.