Our online account access platform has changed.  We are moving to Single Sign-On.  MyFS is more intuitive and user-friendly, providing a better experience for our customers. If you already have an account and are experiencing problems logging in, it is recommended to reset your password. Password reset instructions can be found here.
Click the Create Account button. On the following page, click the Sign up link below the Sign in button.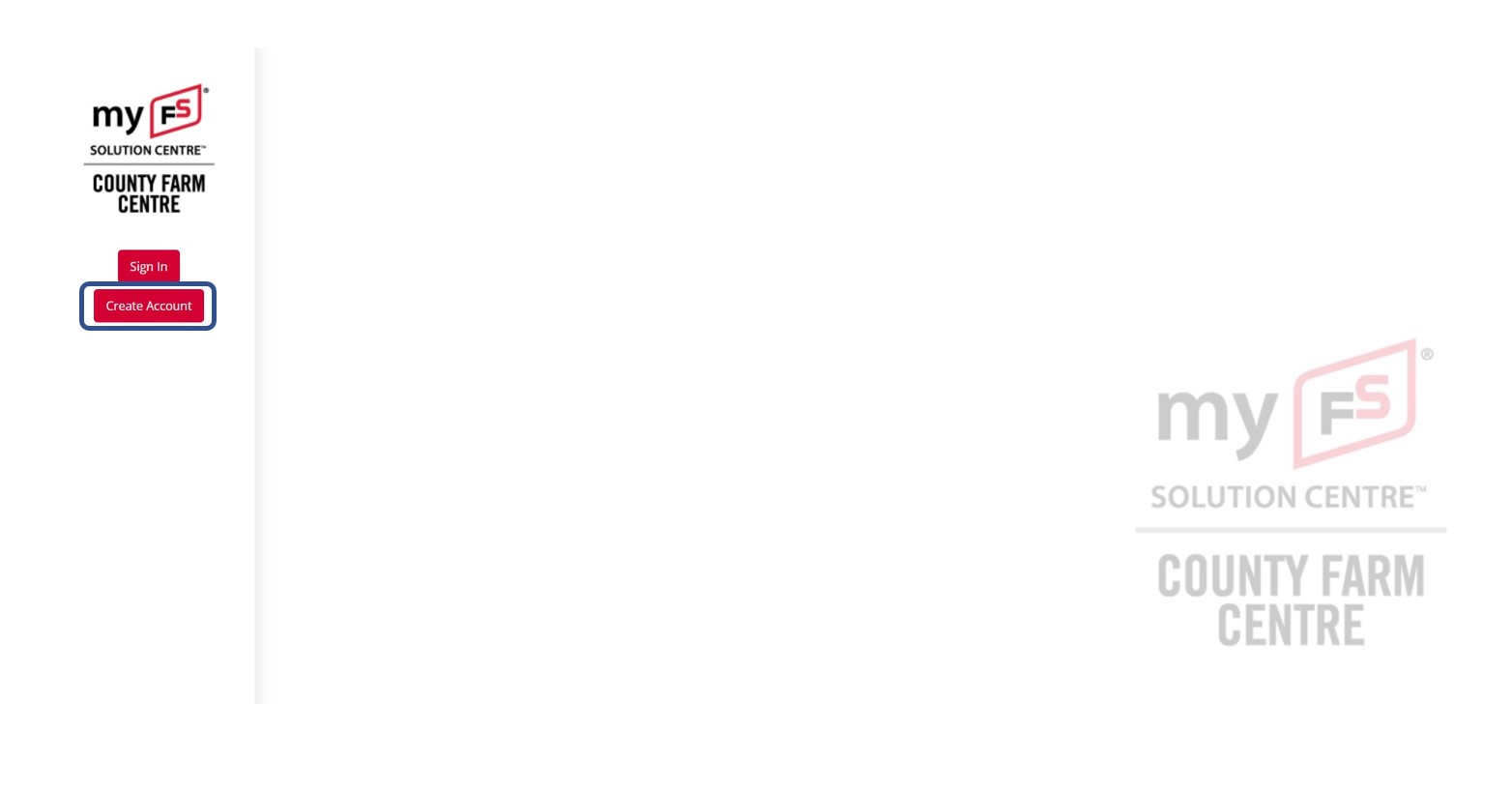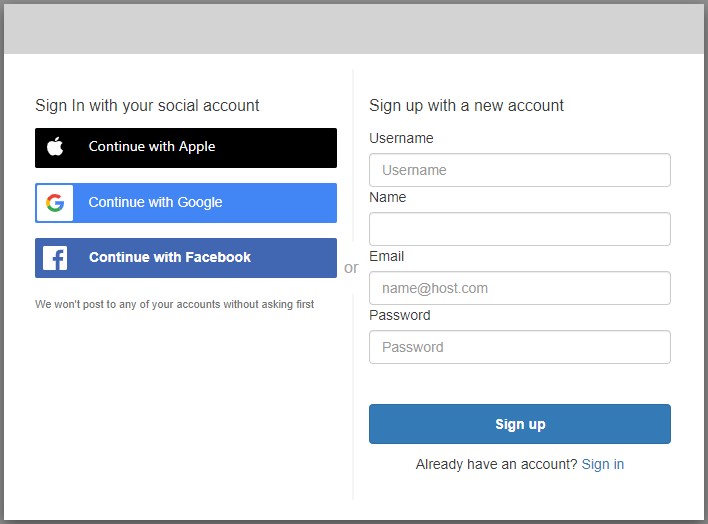 Sign up with a username,  your full name, primary email and a secure password that meets all password requirements. Click the Sign up button when finished.
 You will be directed to an Email Verification page.  A verification code will be emailed to the address you provided. *Check your junk/spam folder* 
Enter the code from your email in to the verification box provided and click Verify.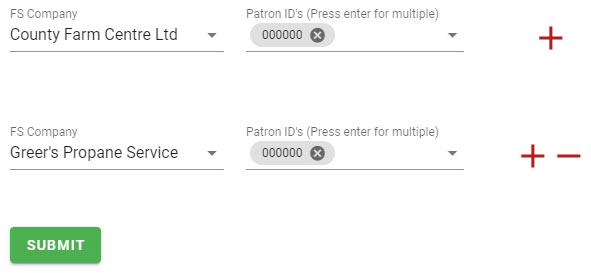 Fill in the address form.
At the bottom is a FS Company dropdown menu.  Click this menu and search for "county farm centre". Click County Farm Centre Ltd from the company list which will select it.
In the Patron ID field, enter your 6-digit account number.
**The Patron ID must be 6-digits or the account will not be linked properly.
You can add additional accounts for other FS companies like Greer's Propane Service. Click the red plus to add another account. 
Click Submit when finished.